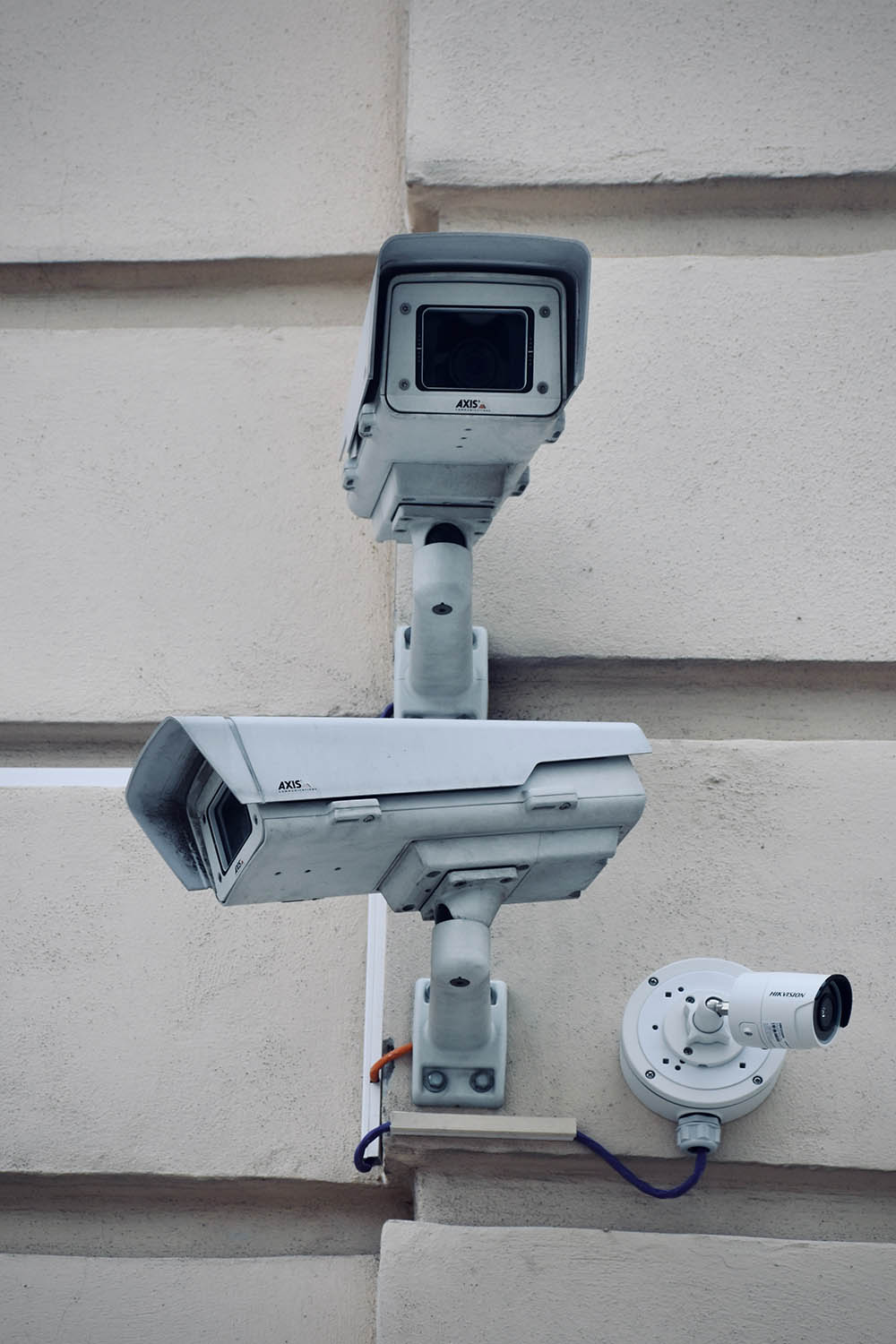 Camera systems complement the system of electronic security systems and are used as equipment to control production lines and other processes. They take a video record of the observed area. Thanks to the very rapid development of the digital image capture and recording method (IP), it is an interconnection of PSN systems or data and telecommunication systems, rather than a stand-alone system.
The image is transmitted by data infrastructure (IP cameras, camera IP servers), recorded in the form of high quality digital video. The practical function is also remote monitoring of cameras via telephone or internet, video archiving and search of recordings and multi – camera image. With available systems, you can position cameras from a computer screen, use indoor and outdoor cameras, night vision cameras, etc. There is a wide range of security levels in this area, depending on the intensity of protection – from economical to top solutions.
For objects that are particularly sensitive to security, it is possible to achieve high protection reliability and reduce operating costs thanks to the use of camera systems with the function of recording evaluation via sophisticated software for the persons identification.
The condition for ensuring effective security of the building is a perfect knowledge of the technological possibilities of the proposed systems and their suitable location. IQ Group Czech Plc. implements the design and implementation of CCTV solutions based on individual experience from various types of buildings – industrial premises, residential buildings, administrative centers, public spaces, etc.
An assumption for the reliable operation of CCTV systems is the care of the equipment and its maintenance in a faultless condition. Individual conditions are required for individual types of objects in terms of security level and output processing. For this reason, we sensitively choose the approach to data archiving, processing and integration into superior systems. The test of reliability and quality of provided solutions and services is the implementation in the area of residential buildings, where the client expects maximum user comfort.